One of the greatest things you can do to help companion animals, is adopt from your local shelter, animal control facility, or rescue group. Of course I always advocate for senior rescue, but anyone you save is still a life saved. One of the worst things you can do to help them, is return them.
Having volunteered in shelters for many years, it never ceases to amaze me how many people return their newly adopted dog or cat, often as early as the next day.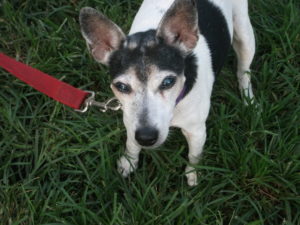 Some of the excuses, oops I mean reasons, include – the kitten was too active; the dog peed on the floor; the cat won't come out from behind the bed or couch; the cat wouldn't sit on my lap, and, if you can believe this one… he/she didn't match the carpet.
Of course the excuses will never end, and people will always return animals as easily as they return a sweater that didn't quite fit.
Having said that, I strongly believe all shelters and rescue groups must have a program in place that explains to new adopters what to expect once they get home, and over the course of days or even weeks.
That, however, is a different article.
The first thing you must understand is, you are adopting an animal where little, or nothing, may be known of his background. Owners have been known to lie when they surrender their pet, claiming they "found" the cat or dog.

Dogs have been found tied up outside shelters, puppies and kittens put in boxes and dumped by the side of the road.
Ages are guessed, medical history unknown, personality and behaviour issues as yet undiscovered.
Then you have the stress of living in a cage in a rescue facility, with bright lights, unfamiliar sounds and smells, strangers coming and going, staring at them and sticking their fingers through the bars.
That doesn't include any traumas or abuse suffered at the hands of previous owners, or from living on the streets.
Please don't let any of that put you off. They deserve kind and loving homes, and it's a wonderful feeling knowing you have saved an animal's life.
The most important things you can offer a homeless animal of any age, other than the obvious home, proper nutrition and care, are patience and realistic expectations.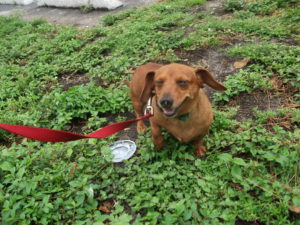 While it does happen, you cannot expect your new dog or cat to come bounding into your house, perfectly housebroken, acting like the ideal pet you were hoping for.
Hiding behind the bed, having accidents on the floor, or not wanting to jump into your lap, are not reasons to jump back into the car.
Remember that you are a stranger, they may be fearful, and adapting takes time.
If you're not willing or able to offer that, then the kindest thing you can do is leave them where they are. I do hope that won't be the case, and you are looking forward to bringing a shelter dog home.