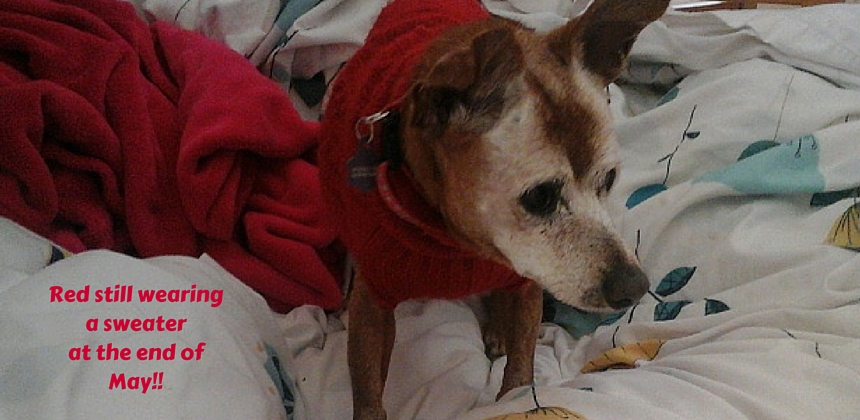 Summer is almost here, yet here I am writing about dog clothes for small dogs.
Doesn't make sense does it?
Well, first of all it must be cold somewhere!! But seriously, as someone who has a small dog that wears a sweater most of the year, it doesn't sound so far fetched.
If your senior dog is like mine, and experiences the cold more as he or she ages, then you know what a help a sweater or t shirt can be.
Or you may love air conditioning but your dog is shivering, reach a compromise and get your dog something to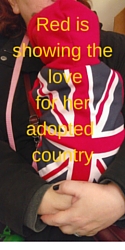 wear!
What you won't find here
If you're expecting cute little dresses and outfits more appropriate for a doll than a dog, then stop reading right now. I don't care for that practice at all. Dogs are dogs, not toys to be dressed up and carried around.
What you will find
Functional, but also cute and stylish (if that's what you're going for) pieces that will help your dog, without making him look ridiculous.
My experiences
Red is older and from Florida, so she tends to shiver when she's feeling the cold. She always wears a sweater, coat, or both when outside, and often wears a sweater in the house to keep her warm, even with the heat on.
We had a dog named Bailey who was almost completely bald due to a medical condition, so he often wore something as well. 
Let's check out what's on offer…
Personalized Turtleneck Dog Sweater – Red & Navy Bone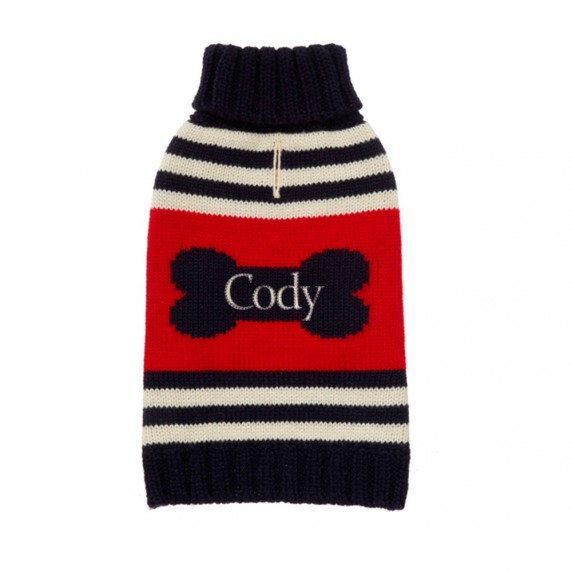 This beautiful red and blue bone design sweater will keep your dog warm, and stylish. There's a hole for the leash, a fitted bottom and is machine washable. Personalize it with a variety of fonts and thread colours to choose from. Available in sizes XXS-XXL.
Personalized Turtleneck Dog Sweater with Reversible Cream/Grey Squirrel Design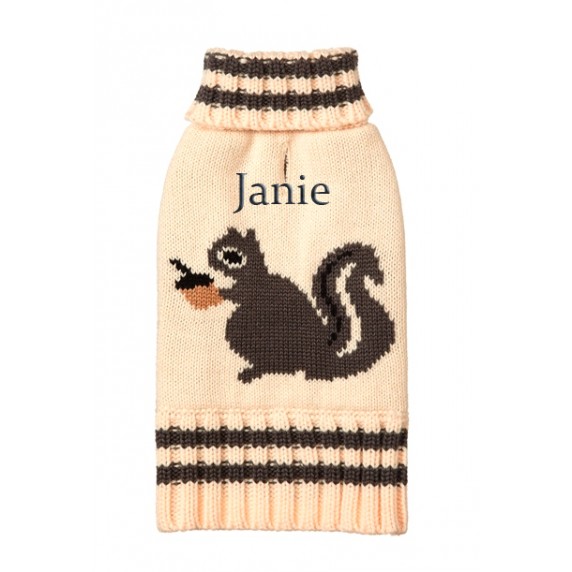 Adorable squirrel design, reversible, open hole for leash, fitted bottom and machine washable. Personalize it, with various fonts and thread colours to choose from. Available in sizes XXS-XXL.
Personalized Dog t-shirt 'Thankful I'm a Rescue Dog' Design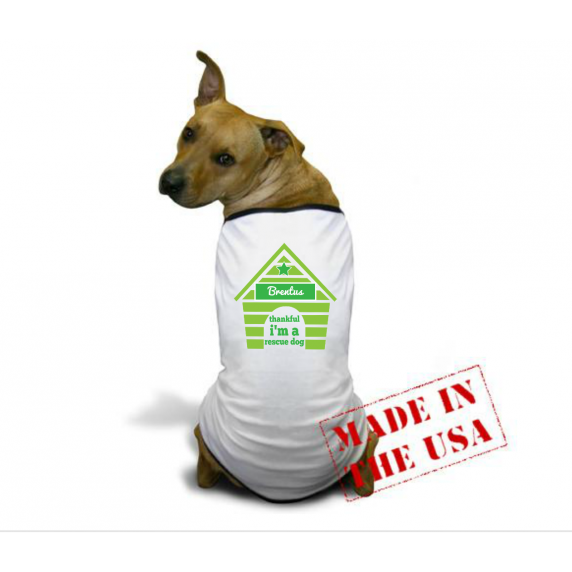 Show everyone you saved a life with this "thankful I'm a rescue dog" t shirt. It's U.S.A. made of 100% ring spun cotton. Don't forget to personalize it!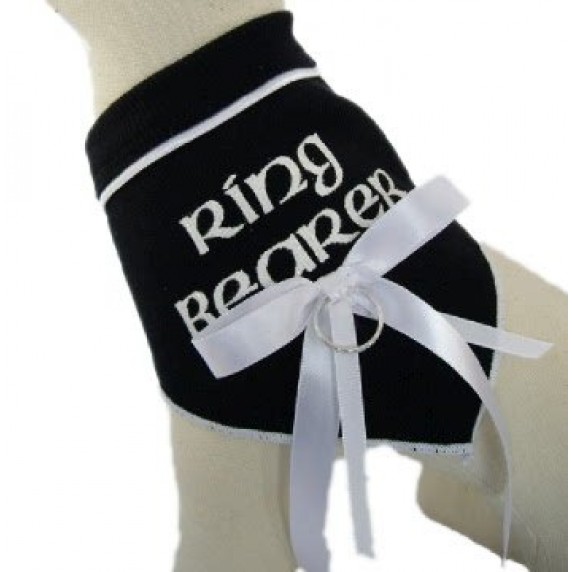 I know I said I don't do cutesy, but I couldn't resist! It's not uncommon for people to include their dogs on such an important occasion as their wedding, and now they can really participate in the ceremony. Made of a breathable, comfortable Cotton/Lycra material with a cotton ribbon, it's available in small and large sizes.
Zack & Zoey Crowned Cross Bone Dog Hoodie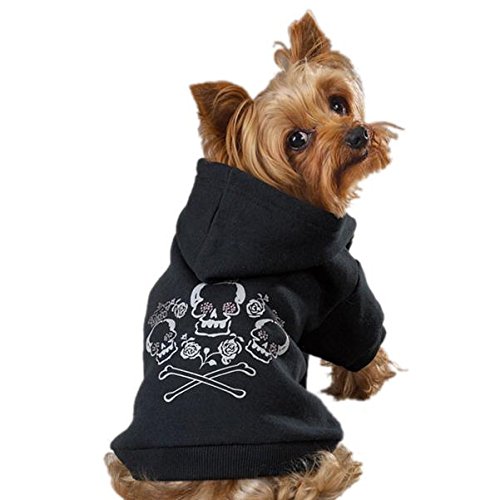 Crowned cross bone hoodie features a rhinestone-accented skull and crosssbone design; cotton sweatshirt; ribbed sleeves and hem; available in sizes XXS-XL
Insect Shield Premium Tee Insect Repellent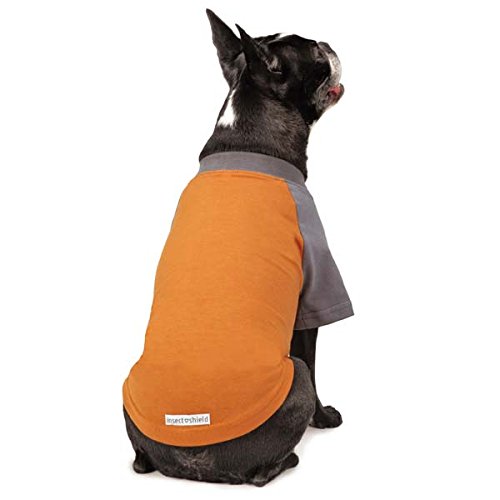 Repels ticks, fleas, mosquitos, flies, ants and chiggers; active ingredient is tightly bonded to the fabric fibers; retains repellency; washable; odourless; no pasty films or runny liquids, no chemicals into pet's skin; available in sizes XS-XXL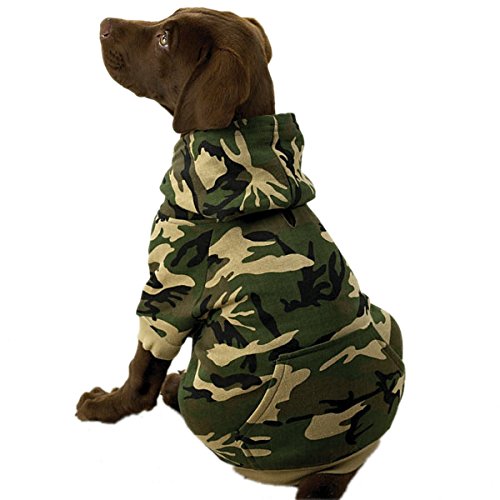 Integrated pocket; ribbed sleeves; soft fleece interior; 100% cotton; available in sizes XS-XXL
Chilly Dog Boyfriend Dog Sweater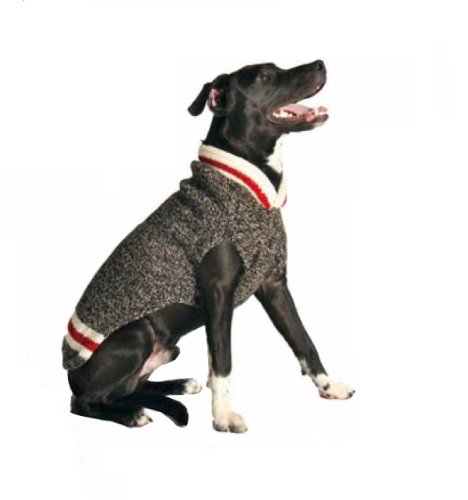 100% wool; fits dogs 10-18lbs. Available in sizes XXS-XXXL
Dog clothes for small dogs – conclusion
Whether you're a frequent visitor to my site, or this is your first visit, please know how dedicated I am to helping you care for your senior dogs. Whether it's talking about various health challenges, keeping your dog healthy, or showcasing products that will help, I hope you will check back frequently.  
Dog clothes for small dogs is just one way to keep your precious friend comfortable.