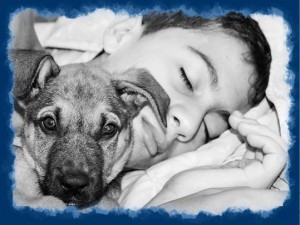 One of the more difficult parts about losing a pet, may be explaining the death of a pet to your kids. For most kids, pets are family, their best friends. Who greets them at the door when they come home? Do your children have private chats with their pets? Do they seek comfort and companionship from them? Do the animals help your children feel less alone in the world?
It's natural to want to protect your kids from the unpleasant. But death is a reality of life, and you won't be doing them any favours to pretend otherwise. If you handle the conversation correctly, explaining the death of a pet to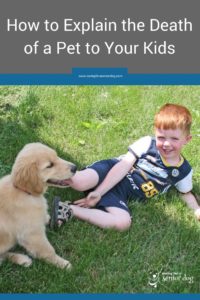 your kids can be a wonderful opportunity for you to teach them important lessons about loss, and how to deal with it in healthy ways.
Please don't pretend nothing happened, or tell them the pet went away/ran away. It isn't fair to leave them hoping their pet will return some day. They need to understand they're gone permanently.
I may be stating the obvious here, but don't just throw the news out there to them. Gather everyone in a quiet room, no distractions. Once you've told them, encourage them to express their feelings.
Explaining the death of a pet to your kids may

not be easy, but it's the right thing to do.
Have you been in this position before? How did you handle it? Would you like to share your experiences so others can gain some helpful tips to use with their children? Just leave them in the comment section below.