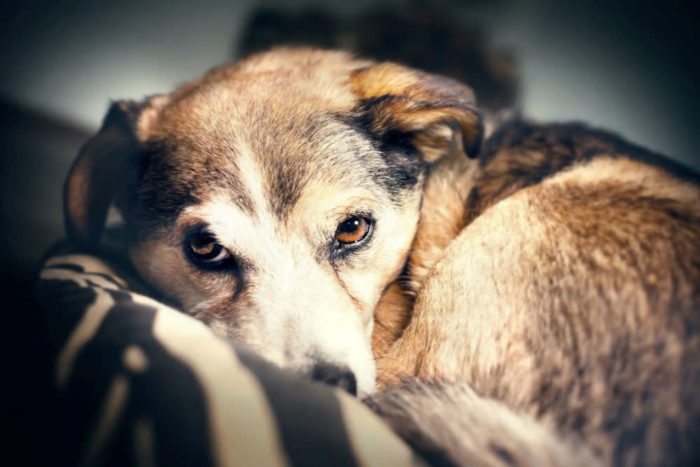 Arthritis and joint pain are both common ailments for an aging or elderly dogs.
Even with so many treatment options available, one recommendation is universally popular: glucosamine for dogs.
Chances are high that if you're the owner of an older dog, you're also the owner of some sort of joint supplement that contains that ingredient.
If you've found this article, it's probably because you're wondering if it's possible for your dog to get too much of a good thing and overdose on glucosamine.
Disclosure: Some of the links in this article are affiliate links (Amazon Associate or other programs we participate in). As an affiliate, I earn a small commission from qualifying purchases.
Can I Give My Dog a Joint Supplement for Humans?
If you're already buying a joint supplement with glucosamine in it for yourself, you may wonder if you can just give the same one to your dog.
The safest answer is "no".
First, take into consideration is that our human supplements often contain ingredients in different doses, and other active ingredients that are safe for humans, but are toxic to dogs.
Just to name a few of them (this is not a comprehensive list by any means):
Xylitol (an artificial sweetener)
Too much vitamin D3
Too much iron
Too much selenium
Caffeine
5-HTP
Ma Huang
Guarana
Add in the fact that human vitamins and supplement qualities are highly variable, nor are they regulated by the FDA – the result is a dangerous combination.
Another issue with giving a human glucosamine supplement to a dog is that the amount in each dose is based on the weight and metabolisim of humans, not our smaller canine companions.
The amount of glucosamine in a joint supplement made for humans may be more than what is necessary and appropriate for your dog.
How Do I Select the Best Glucosamine Supplement for My Dog?
The quickest and easiest way to find a glucosamine joint supplement appropriate for your dog to is to ask your veterinarian.
Your dog may have unique health issues or medical needs that your vet will be aware of and will take into consideration when making a recommendation.
With that being said, here are a few that are known to be of high quality: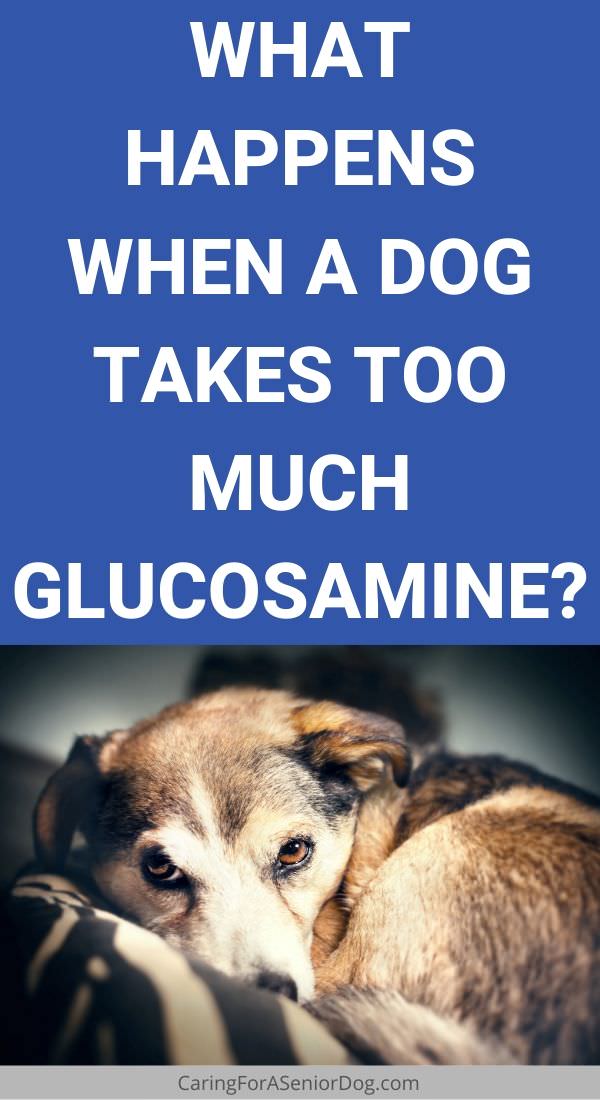 Can My Dog Overdose on Glucosamine?
Glucosamine for dogs tends to come in delectable, chewy treats and tablets, they are of the utmost appeal to any dog.
Your dog's sense of smell is so strong, he can smell the treats that are covered in plastic and stowed away in a cabinet or drawer.
If they manage to get their paws on a bag of their own supplements, the temptation to eat the whole thing may be irresistible.
If your dog ingests a small amount of the supplement before you catch them in the act, this might not be as big of a deal.
Smaller ingestions may only cause mild vomiting and diarrhea.
But when pooch eats an entire month's supply, this could have a significant impact on your pet's health.
According to this article about Glucosamine overdose symptoms in dogs, consequences of your dog ingesting larger amounts of the supplement can include:
Lethargy or agitation
Kidney damage
Internal damage
Internal hemorrhage
Coma
In some cases, and overdose of glucosamine can even cause death.
What Should You Do If Your Dog Gets Into a Bag of Glucosamine?
If your dog eats more than the recommended amount of glucosamine, you may be in a bit of a panic.
You're wondering if you should you induce vomiting or rush your dog to the emergency vet.
That's all going to depend on your dog.
Treatments for an overdose of glucosamine is going to vary based on the health of your dog, their age, their breed, and the dose your dog consumed.
Your vet may be comfortable having you monitor for mild vomiting at home. In more severe cases, they may wish you to come into the clinic ASAP to try and get the treats back.
Call your vet or one of the poison control centers before you act, and be prepared to head to a local emergency clinic if needed.
Most importantly, the key to keeping your dog safe is through preventing exposure.
Keep those chews completely out of his reach. The top of the fridge, upper cabinets with doors, or other areas far beyond her reach are ideal.
Remember, a closed door does not deter a determined dog.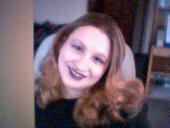 Note: This article is an expanded version of a guest post written by Erin Amanda, who is a Certified Veterinary Technician with experience in veterinary toxicology. She has written and published peer-reviewed continuing education articles on toxicology through the NAVTA journal and the VSPN network.