If you want to be able to leave your animals and relax while on your trip, read on for lots of helpful tips for finding an awesome pet sitter. 
I like travelling, taking a break, exploring, but that sometimes means having to leave my animals, and that is absolutely panic inducing for me! Not because I don't have someone trustworthy to leave them with, I do, it's because I hate being without them, especially my sweetheart Red. I just miss them!
What about leaving a pet with health issues? Sounds like a recipe for a not very enjoyable getaway.
If it's just for a few hours that's one thing, but a few days? Weeks?
Some clarification….
When I talk about pet sitter it could mean someone who stays with your pets while you're out for the day, or sleeping over.
I also talk specifically about dogs simply because my site is about dogs, but these tips apply to finding someone to take care of any pet you have.
My past experiences
Before I start, I don't mind sharing a few of my less than successful experiences. Size of business, number of clients, good first impressions, a very large handful of recommendation letters, and a nod of approval from your pets, does not guarantee the answer to your prayers.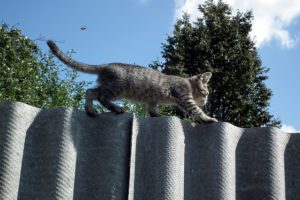 One woman I hired (actually it turns out she sent one of her employees that I hadn't met) was paid to come in twice a day to take care of my 5 cats. A very well known dog walker/cat sitter by the way!! When I got home I noticed the window in my living room was open a bit, which I thought was strange. Later that day, or the next I can't remember, my neighbour told me she found one of my cats on her porch. We were living in a building at the time, so the only way my cat Tyler could have ended up on her balcony was if she walked on the railing to get there – and we were 9 floors up!
Needless to say they got a phone call immediately and of course denied the whole thing. I'm pretty sure the pet sitter, who was a stranger, would lie before my neighbours who had no reason to, and who I'd known for some time.
Another story involves a cat sitter who broke the door to our backyard. I had used her a few times before without incident. Short of installing CCTV throughout your home, or spy cams, you can never really know what goes on when you're not there, but the cats were always fine so I was too! We told her there was a problem with the door, it was a bit tricky, so to please not open it.
She came for twice daily visits, and if she was doing her job that time would have been taken up with caring for 5 indoor cats, leaving no reason, and certainly no time, to go out. We came home to a broken door, no admissions, no mea culpas, nothing. Own up to it, and it's all good – ignore, deny, that doesn't work for me.
Remember this!
Everyone will have different requirements, and expectations, from a pet sitter. By the same token, it's important to be realistic. Is everything on your list mandatory? Is one unticked box a deal breaker?
As amazing as the pet sitter you find may be, you can't expect anyone to care for your animals exactly as you would, and that's the way it is.
Wow there are a lot of pet sitters out there!
You have started your search, and you never realised how many people there are caring for others' pets. There are cards and flyers everywhere you turn – your vet's office, groomer, pet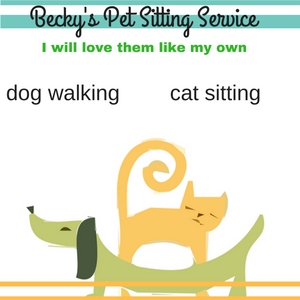 supply store, supermarket bulletin board, shelter where you volunteer, hanging in shop windows, taped around telephone poles. How in the world are you supposed to decide? Especially when everyone seems to be offering the same services, and assure you how they will treat your pet like their own.
Don't get sucked in by the shiny objects
By this I mean the fancy business card, and professionally designed website. It's easy to be impressed, and to believe the business owners associated with these marketing tools are the best of the best.
Keep in mind anyone can do it, and none of that is a true representation of a person's competence.
As a matter of fact, a couple of the best pet sitters I know don't have either, yet they are so busy, you have to book months in advance. I'm lucky when my pet sitter has a few days here and there. This past summer she didn't have one day available (outside of those I had booked). Now that's the power of word of mouth!
Here are my tips and things to look out for – in no particular order
Where to look
I always start with a visit to my vet's office. You'll often find at least one member of staff that does pet sitting on the side. I found 2 great sitters that way!
If there isn't anyone that's one thing, but if there is and they're booked for the time you need, I suggest you have a word with them anyway. Just because they can't help you now, doesn't mean they can't help you in the future, and it's good to have a list of "possibles."
Local pet sitters typically leave cards at the vet, but that doesn't mean the staff know who they are. Don't assume they come recommended, it's just a courtesy. Ask if anyone knows them, but even if they don't, it doesn't hurt to take a card and give them a call. Again, it's always good to have a list.
Ask your groomer – my wonderful pet sitter who I am comfortable leaving Red with (that is a major criteria I use to judge someone's suitability), was recommended by my groomer. The first time I called her she was busy, so we left it at that. She felt so bad that I had a blind dog and couldn't help me that she did some juggling and made it work. I felt terrible, she insisted, and she's been with us about 3 years.
Ask anyone you know who has a dog, pals at the dog park, work buddies…
Check out pet sitting associations – they have lists of local members.
Do a search of pet sitters in your local area. They may be strangers now, but that doesn't mean there aren't some gems for you to find. Call them, have a chat and find out if they would be interested in coming over for a face to face, and to meet the animals.
Great on the phone is no guarantee of chemistry in person, and you want to see how they are with your animals, and how your animals are with them.
You need a list
Even when you do choose "the one", I recommend you have at least a couple more on standby, more is better! Pet sitters get busy, they go on vacation, they move, get sick, stop working… You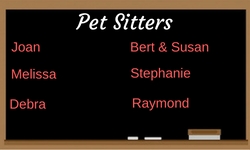 can't afford to rely on just one.
Make a list of friends, family, neighbours who have expressed their joy at helping you. It isn't only about someone who can stay over when you're away for a few days. What if you have a big day planned? You can't leave your dogs alone for so long, so who would be able to come and keep them company? Pop in to take them for a walk? Take them to their place?
What services do you want, and what services will you get
Most pet sitters offer more than just hanging out with the furry friends. They'll water your indoor and outdoor plants, bring in the mail…
Are there other tasks you'd like to see them do? Find out if it's a possibility, or prepare to be disappointed. Think about how much you like the sitter, and whether they're worth losing over a service not related to your pets.
What's all this going to cost?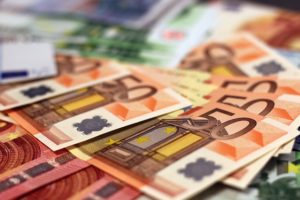 Be sure you are very clear on pricing and timing, costs for more than one animal, charges for taking your dog to the vet… The majority of pet sitters will charge according to blocks of time (12 hours, 24 hours) and charge extra for holidays, weekends and evenings.
Our sitter charges a flat fee for a day, and that includes the overnight. It doesn't matter what time we leave, or what time we come home.
Personally when I had my pet sitting business, I never charged extra just because my client needed to go out on a Sunday instead of a Tuesday, but that was my choice. One of the many perks of having your own business, is making your own rules.
Bonded and insured
They have keys and alarm codes, and access to everything in your home. Are you protected from them? Some pet sitters also provide a police background check. Another point for you to consider.
Professionally trained and certified
As pet sitting became big business, associations, organisations, governing bodies, training institutions, insurance companies and who knows what else have sprung up. There are training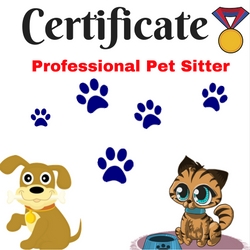 courses, and certificates and diplomas to qualify as a pet sitter.
Membership in associations and pieces of paper are not necessary to be a fabulous sitter. I'm just saying!
Any professional pet sitters, or association starters out there – don't give me a hard time please!! I'm not saying they aren't beneficial, and a great idea to give the industry credibility, guidelines and professionalism, nor am I saying they shouldn't factor into the decision making process. What am I saying is a love and a passion for animals, experience, compassion and a responsible nature are more important (in my opinion).
If you feel more comfortable with someone who has undertaken professional qualifications, and is a member of pet sitting associations then that's great. Whatever makes you comfortable is what's important. Of course you can find someone who is the total package!!
Pet first aid
There are tons of pet first aid certification courses, and many pet sitters have taken that training. I think it's useful to know – have a look at some courses and see what material is covered.
Solo or in a pack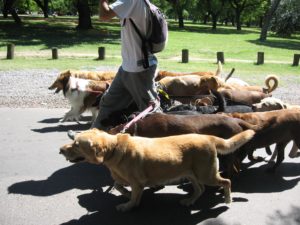 Do you want your dog walked alone, or are you happy to have him join others on a group dog walk?
Emergency backup
Do they have it? Do you have it? Life happens, even when it's not convenient for us. Does your sitter have a network she calls on in case of emergency? She can fall ill, be called out of town on a family emergency, have an accident… Find out, and ask if it would be possible to meet the one who is most likely to be covering for her. After all, if you have a special needs dog, you want to make sure that person can handle it.
Contracts and legal stuff
If it's the first time using this service, you should expect to be given a written contract outlining the following details: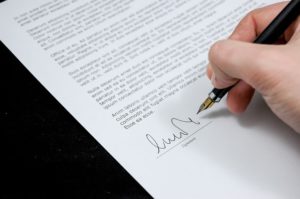 length and times of visits (if they're just coming for visits)
start and end date including times (if they are staying over)
information about you including address, contact details, emergency contacts in town, itinerary…
full details about your pet including age, medication, food, time of meals, treats, toys, likes, issues…
contact information for your vet, how any unexpected veterinary visits and emergencies should be handled in your absence i.e. do they have to call you first, go straight to the vet…, acceptable out of pocket expenses, credit card details left with vet…
other services like bringing in the mail, watering plants…
Lazy or loves to exercise
Of course the amount, frequency and intensity of exercise will depend on your dog's ability, but if your dog loves a 2 hour walk, make sure your pet sitter is not a couch potato.
On a leash or off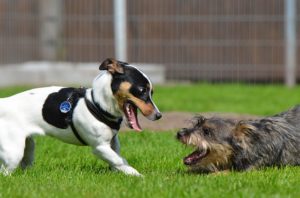 You take your dog to the dog park, and he loves it! You also let him off leash if you're in a park or wooded area, far enough from the road. Do you want your sitter to do the same? I had a strict "on leash" policy. I didn't care if the dog was perfectly fine running through the woods off a leash. It takes one thing to go wrong, and I was not prepared to have to be the one to tell my client something happened.
Tons of sitters will, and that's great. You just decide whether or not that's a requirement in your case.
Passionate about animals or something to pass the time
Does your pet sitter have to be passionate about animals, I mean really love them, or are you okay with them doing it until another opportunity comes along, as long as they're competent?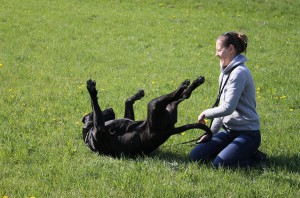 I have met more than one pet sitter who is doing it because they think it's an easy way to make money, while in between jobs. First of all, it's not an easy way to make money. There is a lot of responsibility taking care of someone's furry family members, and a lot of work that should go into that.
They also don't seem to realise how hard it is to find that one reliable person who we trust to care for our pets, then to have them leave suddenly and have to go through that pain in the butt search again. Of course it is not realistic to expect anyone to be with us forever, but if someone is doing it as their business, their career, then yes you can expect some degree of longevity.
A neighbour of mine just started pet sitting because has nothing else to do, and wants to make some money to pay her bills. Nothing wrong with that, we all have to eat. It's her motivation, or lack of it perhaps. I would never trust Red with her, and she's admitted she would be too nervous taking care of her, and that was when she had no real issues. Stuffed animals anyone?
Handling special needs
Ask, then see for yourself, how comfortable the sitter is with your pet's specific needs, age, disabilities, medication requirements… Just because they care for animals, does t mean they can handle all situations – fair enough, not everyone can, or has to. They may say they have no problem giving eye drops, pills, or even injections, but you may need some kind of proof. Your dog's health is at stake.
In my experience, not every pet sitter is comfortable around dogs with health issues, and definitely not seniors with health issues. Are they okay picking up pee pads? Getting up in the middle of the night if the dog has to go out? How much more will that cost?
Calm in the face of a storm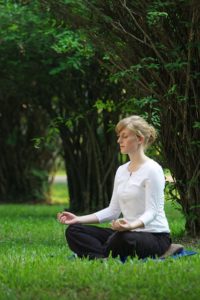 Anything can happen no matter the age of your dog, but with a senior dog who has medical issues, the possibilities increase. Can this person handle an emergency? Will she be calm or panic? Does she have a car, or will precious time be wasted until the taxi arrives?
The pet sitting binder
Any sign of the pet sitting binder? That's what I call the binder that accompanies pet sitters on first meetings. I had one! It's filled with things like letters of recommendations, pictures of some of their clients (the furry ones, well maybe the human ones too), contracts and anything else they see fit to carry. One pet sitter came armed with a few little toys for the cats, which I thought was a nice touch.
Lots of helpful tips for finding an awesome pet sitter – conclusion
I had a pet sitting business for many years, and I know I am awesome! It's not ego, or hubris, it's just plain fact. My greatest passion in life is animals, and nothing makes me happier than to spend my days with them. I do more than is expected, I take great care of my charges, and go above and beyond. I don't do it to impress, I do it because that's the way that I am, and the way that it should be. I have been fortunate to have had excellent clients, some of whom became friends.
I hope this guide will help you figure out what's important (to you), and what isn't. At the end of the day, we all just want sometime to care for our pets, be calm in an emergency, and make sure they are returned to us in the same condition they were left.
Just because I have an amazing pet sitter doesn't mean I don't worry about my animals when I'm away, that's just the way it is. With this post filled with lots of helpful tips for finding an awesome pet sitter you may still worry, but it shouldn't be about whether or not your animals are being well cared for.