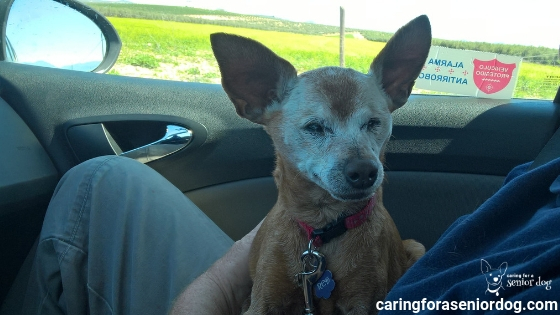 There's no greater feeling in the world and nothing better for my soul, then when I welcome an old dog into my heart and home. It is the old dog that is my heart dog, the being that truly gives my life purpose and meaning.
Am I waxing a little too poetic? What can I say, I believe we all have a reason for being here, a destiny to fulfil, and I know that rescuing seniors is mine.
It's a big responsibility
Caring for another living being is a great responsibility no matter what type of being that is. Caring for an old dog can often bring with it even more responsibility, particularly if they are dealing with health issues. Vacations are sometimes postponed, bank accounts lighter than we would like, and stress levels elevated. Having said all that, there is great joy to sharing your life with a senior dog, and it goes without saying we will move heaven and earth to give them the absolute best care we can.
Promises
I never really thought of them as "promises" per se, rather simply the way I care for my animals. I do my absolute best no matter what, it's a given, but I thought it would be interesting to write about all the ways I care for my fur babies in terms of promises I make to them…every day.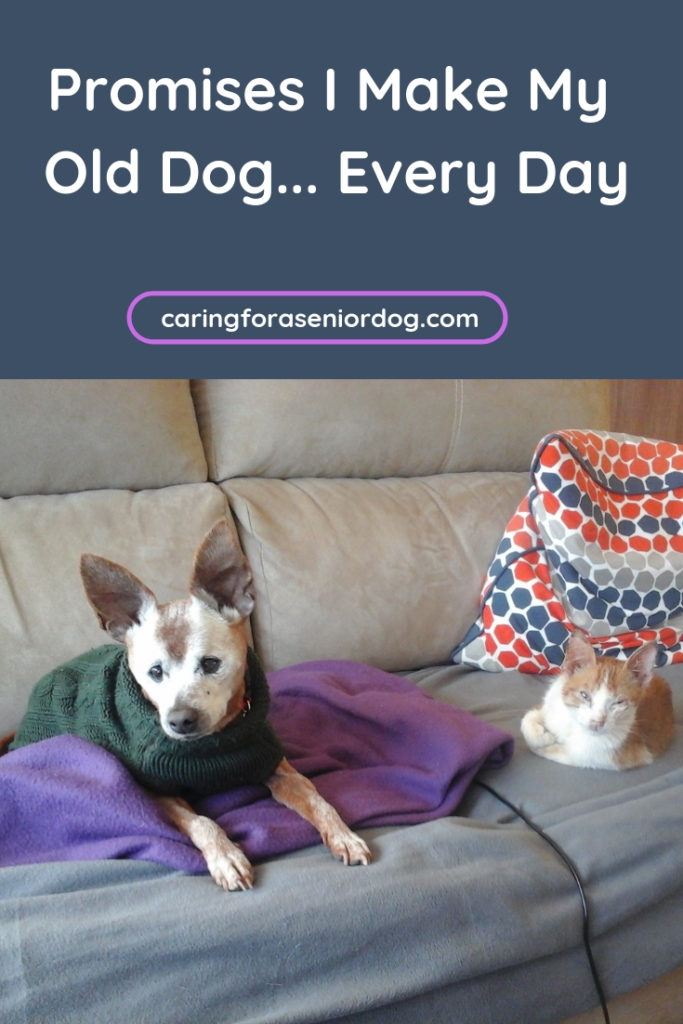 These are my promises
To do my best, every day, to make up for all the suffering you endured at the hands of another
To give you my undivided attention
To have my lap available anytime you want it
Feed you the best and most appropriate food
I will always comfort you when you're scared
Your vet will always treat you with respect no matter how old you are
You will always have the best veterinary care  
You will always have a comfortable bed to rest on  
You will always have a space in my bed no matter who else is there
You will always be an important part of my family…okay THE most important!
I will take you with me as much as possible – day trips, in cars, on trains and planes 
I promise to be there on the bad days
I will never let anyone dismiss you as old and therefore unworthy
I will never knowingly hurt you…it wasn't my fault I stepped on you when you were standing behind me!!
I promise to walk at your pace and not expect you to give me the cardio workout I so desperately need!
I promise to hand feed you when you no longer remember how to eat on your own
When things get tough I will remember to take care of myself so I can take better care of you
I will always show you how much I love you
I will do my best to not get frustrated with you because I know it's not your fault
I will always keep you warm – that's why I have a cupboard full of sweaters and coats
I will never dress you up like a doll in cutesy outfits. Okay maybe just for Halloween!
I will have to hug and kiss you regularly
You will never know the concrete floor of a shelter ever again
I promise to never stop advocating for senior dog rescue
I promise to give what's left of my heart to another old dog after you're gone
I will never let you suffer, so I will give you your wings when it's time, even though it will leave me heartbroken
I promise to never forget you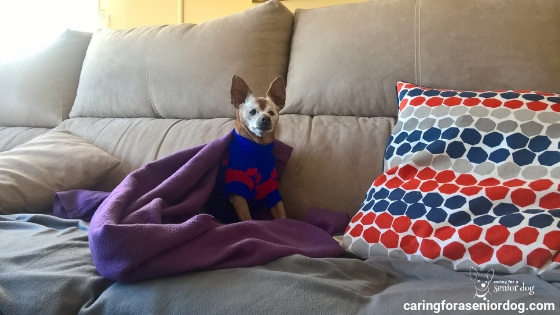 What promises do you make your senior dog?