It's not a topic anyone wants to talk about, I know I don't, but the loss of a pet is an inevitable part of sharing our lives with them.
Like you, I have said goodbye too many times. You never get used to it, and it never gets easier. Nothing prepares you for the moment the vet walks in with that euthanasia paper, requiring your signature that will force you apart. I'm tearing up as I write this, because it's not a moment I can ever forget.
What choice do we have?
Of course it's horrific, and I've met many people over the years who refused to get another animal, because saying goodbye was too hard. Totally understandable, you can't fault them.
That's not how I see things, but we're all different aren't we? There is no shortage of animals needing homes, so while it's devastating to say goodbye, I'm always open to helping another.
What this post is about
This article is the first in a series, exploring a wide range of issues surrounding the loss of a pet. This first post is an overview, and future ones will address each topic in more detail.
When is it time to say goodbye?
Sometimes the answer is clear cut, other times a lot fuzzier.
There are circumstances when you have no choice – your pet is terminally ill, or so badly injured there's nothing more that can be done. It's those times when it is morally and ethically the right decision to make.
The less certain times are when it's quality of life. In my experience, these decisions have been the worst ones. Should I have done it sooner? Did I do it too soon?
While the cut and dried cases were always heart breaking, they never haunted me because the answer was obvious. The quality of life decisions, or those that were a result of negligence on the part of a vet, have never left me.
Your trusted vet is someone to rely on for his knowledge and experience, and so is your love for your animal. It is never about what we want, only about what is right and humane for them.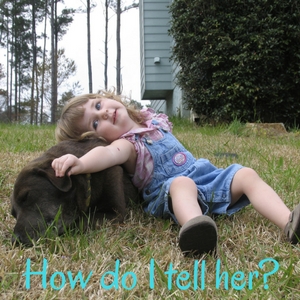 Explaining it to the kids
As hard as it is for us, at least we're able to intellectually understand what's going on, even if we feel differently in our hearts. With children it's harder, especially young children.
It is about explaining that the pet is ill, everyone has done everything possible to help, and now he's suffering. A simple injection is all that's needed to let him go, so they don't worry it will hurt. Obviously the words will be your own, but it's not a good idea to lie and say your pet ran away or is lost. Death is a part of life, and although we want to spare children from having to deal with it, sometimes we're confronted a lot sooner than we'd like.
Compassion is such an important lesson for kids to learn, and this is a perfect opportunity. It's a chance to teach them how important it is to do what's right for their pet, to not allow them to suffer, even if it hurts us for a while.
Encourage them to talk about their feelings and show them it's okay to feel sad, because you do as well.
Cremation or burial
Ideally you want to know the answer to this before you're faced with the decision, but sometimes that isn't possible. Think about involving your kids in this decision.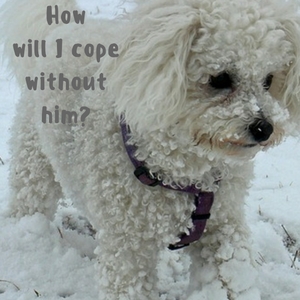 How to cope
A pet is much more than someone that shares our home. They are family members as important as any other, and sometimes even invaluable helpers in everyday life. When they're no longer around, the void can be massive. When your dog isn't at the door to greet you every day, or your cat isn't sleeping on your head, it's a big adjustment.
My dog Bailey used to follow my other dog Red up and down the hall, then corner her and lick her ear. I don't know how long it took for me to stop "seeing" him walking down that hallway.
Grieve
Don't bottle up or deny your feelings. This is someone who was an important part of your life, who deserves to be missed and mourned. We all have to go through the pain, or we'll never get to the other side of it.
You're entitled to your feelings
Don't be embarrassed or uncomfortable about how you're feeling, and never, ever allow anyone to belittle you for them. They can say what they like, but we know he or she was not "just a dog/cat/rabbit…"
To tell you the truth, I pity those people for never having known the love and joy animals bring into our lives.
Get support if you need it
If you're struggling (as we all do at times), speak to someone who can relate. There are an unlimited number of resources both online and in person, where help is available. Type "pet loss grief support" into your search engine, and you will find help immediately.
Create a memorial
Creating a memorial is a great way to honour the life of your pet, and the joy they brought into your home. Don't be surprised at how much better it can make you feel.
Do it as a family, separately, or both but include your kids as much as possible. Plant a tree, create a photo album with everyone contributing their favourite pictures, make a donation to an animal shelter in your pet's name…the ways are endless.
Stick to your routine
Your routine has been shaken, but do what you can to maintain the structure. It's important for everyone, including remaining pets. Don't forget the loss will affect them too.
Take care of yourself
It's an emotionally and physically exhausting experience, a shock to the system. When I lost my first pet, a cat named Calypso, I couldn't do anything but lie in bed for 3 days and cry. I couldn't move, eat, or go to work.
Do what you have to, but don't neglect yourself for too long, or you could get stuck in an endless cycle of no energy to get out of bed, not eating, so no energy and around it goes.
Eat healthy, get some rest and keep exercising. At least a walk around the block so you don't lose complete momentum, and you want to release those endorphins, which will help make you feel better.
Helping seniors cope
As people age and begin to lose friends, and the support system they've relied on, the companionship of a pet becomes that much more important, not to mention special. Loss not only brings feelings of emptiness, but reminders of our own mortality as well.
Some of the ways you can help include:
Make sure visitors come around to keep them company
Bring your own pet to visit
Ask if they would consider fostering or adopting an older pet. It would bring some life back into the home, and they would be doing a wonderful thing by saving a life
What about volunteering at a local shelter? Even if they aren't physically able to walk a dog, they could spend time giving cats and dogs some much needed attention
Recommend a pet loss grief support group. Not only will it give them other people to talk to who can relate, it will get them out of the house and they might even make new friends
Leave them the number of someone to speak with if a group is not an option
Encourage them to get involved in activities or volunteer work, so they aren't home alone all the time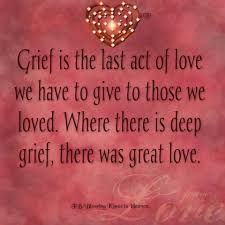 How long does grief last?
I suppose we would all be comforted if we knew when the pain would end, but grief of any sort doesn't work that way.
Sometimes it comes in stages, sometimes in waves. Some people feel better in a matter of days or weeks, others months or years. We could be feeling better, and then suddenly something reminds us and we get sad again.
What's important is to not rush it, but let the process happen naturally.
Be careful that grief doesn't consume you, and if you are having a hard time coping I recommend you join a pet loss bereavement group as soon as possible. Don't go through it alone.
The loss of a pet – conclusion
There's no easy way to get through the grief, so there's not much choice but to feel the sadness, and the pain, and let time help heal us. Take the alone time you need, but reach out if and when you need help. There's no shame in needing a shoulder…we all do at times.
The loss of a pet is devastating, but we can get through it, and maybe one day be ready to share our life, love, and home with another animal in need.