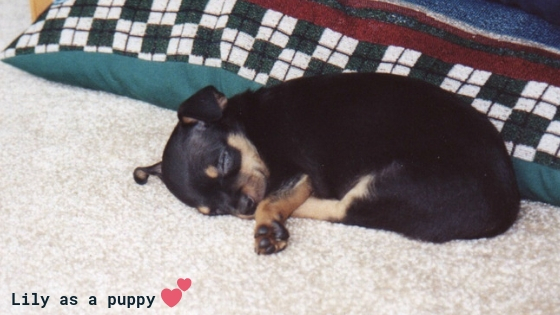 My Lily, where do I start?  We got her at 8 weeks old from a local breeder. She was the sweetest little baby and as we would soon discover, a typical chihuahua…little in size, big in attitude. She was famous for her snarl. She was the leader of our pack and she knew it. The stories I could tell…
She was extremely healthy up until she was almost 11. She got sick with a virus that almost killed her, the vets were surprised she pulled through, but she developed a skin disorder which made most of her hair fall out and caused constant itching from scaling/oozing skin sores. Several tests and vet visits (even from vets who are experts in canine dermatology) later it was determined that whatever virus she had suffered from caused this autoimmune reaction.  We were faced with no other choice than to try steroids for the itching. They worked and she was actually on them for a year as everyone figured she would probably not make it past that.
Thankfully Apoquel came out and we were able to wean her off the steroids and hope for the best. It worked…no more itching, but the hair loss and scaling continued no matter what. We used several shampoos. I bathed her and combed her at least once a week. She continued to live a normal life.  She just was missing a lot of hair!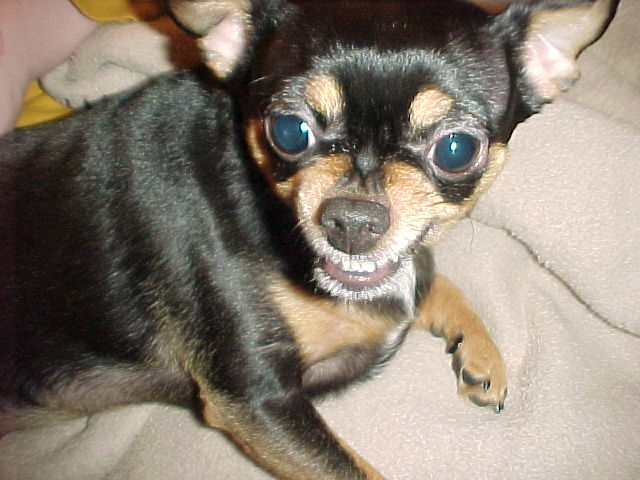 As she aged, she developed a heart murmur, arthritis, hearing loss, and became blind in one eye. Then we noticed the doggie dementia. Standing in corners and barking, walking in circles, being agitated from her blankets in her bed, and as I called it "grumble growling" in her sleep. For her safety we made a penned area in our house for her at night since she had got stuck under our bed some nights while we were sleeping. In her pen she had everything she needed and the area was covered in puppy pads. 
She spent most of the daytime sleeping, but everyday she would still love to go outside and she loved being held and cuddled. We did monthly vet visits to check on her wellbeing and talk about quality of life. This March (2018) she turned 16 and we knew things were declining. She was eating normal, but losing weight. Then she lost control of her bladder and bowels and ended up laying in her accidents several times. We realized the time had come as this was not a life with dignity anymore. In August, we made the decision to let her go. It was the hardest thing ever saying goodbye to her. I miss taking care of the little old lady she had become.
Attached are her first photo with us, her last photo with us, and one with her typical snarl.  She was truly one of a kind.  (Lily 3-27-2002 – 8-30-2018)
Contributed by Michele Johnson