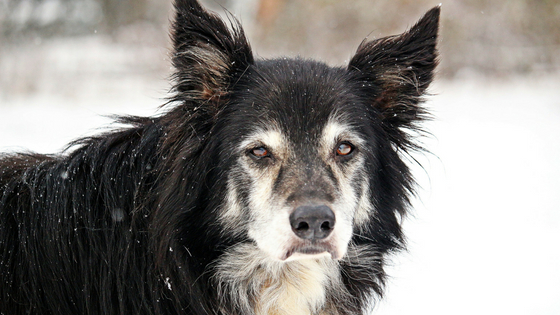 Getting older is not a topic I like to dwell on, but denial or not it's happening. When it comes to our pups it's particularly important to be aware of the signs of aging in dogs, as well as any changes in behaviour, no matter how slight they may be.
UPDATED July 18, 2018
Many dog guardians unknowingly ignore signs of a potential problem, because they assume any physical or behavioural changes are simply part of the natural aging process. Sometimes the explanation is as simple as that, in my experience it is almost always a sign of an issue that should not be ignored. I always urge anyone who sees "something" no matter how minor it is, to make an appointment to see the vet. You know your pet the best so if there is something that seems a bit off, don't ignore your gut. Seniors in particular can go downhill quite quickly, so the sooner a problem is attended to, the better the outcome is likely to be.
Is your dog trying to tell you something?
Our dogs don't have to be able to talk to let us know things are changing, but are we listening?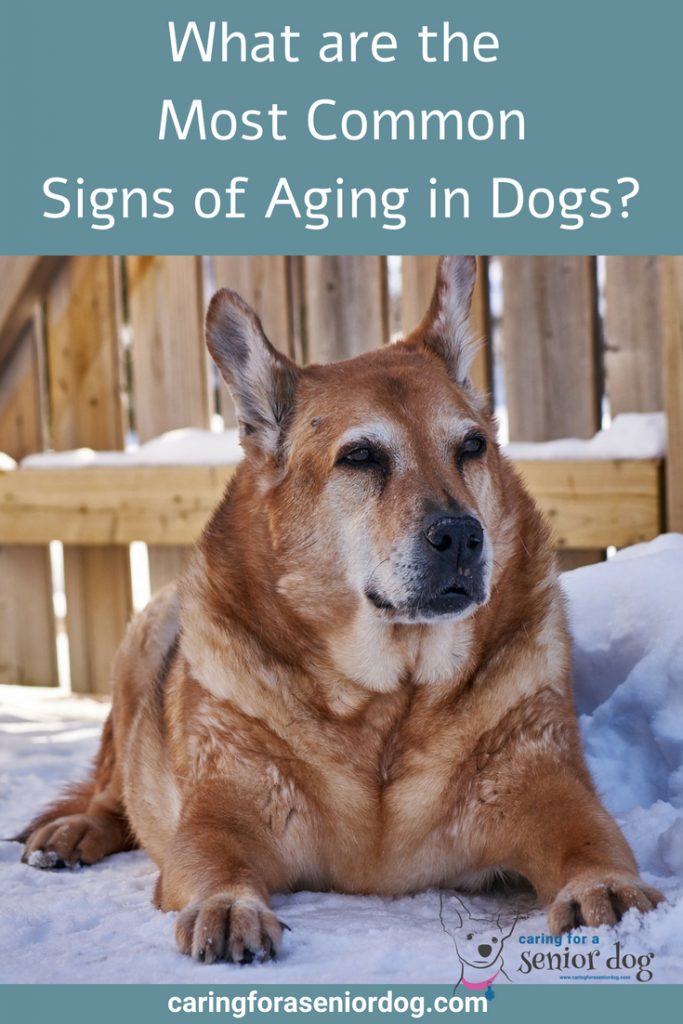 Have you noticed any these signs?
Confusion or disorientation

Greying around the face and muzzle

Startled when you approach

Seems anxious

Accidents in the house
Frequent peeing or straining to pee

Less responsive

Sleeps more

Spending more time on his favourite bed

Wandering

Change in eating habits

Stiffness when walking
Bad breath – could signal periodontal disease, or other illness

Changes in skin or coat
If you have noticed some or many of these signs, don't panic but please do call your vet. At the very least it will help alleviate your concerns, and hopefully catch a problem in the very early stages.
Signs of aging in dogs – conclusion
I know my dog Red very well, and I know what's normal for her and what isn't. Because of that I have been able to catch many issues early enough so they could be treated and resolved, or managed. Has that involved a lot of phone calls to the vet's office? You bet, but never over nothing, I don't cry wolf. Do some of the staff recognise my number when I call? Oh yes. Do I sometimes feel like a pain? I used to but I got over it. They're there to help me care for my animals, and I pay for that service.
I don't want you to watch your dog every second and panic if you see "something," but if you have a concern call your vet.