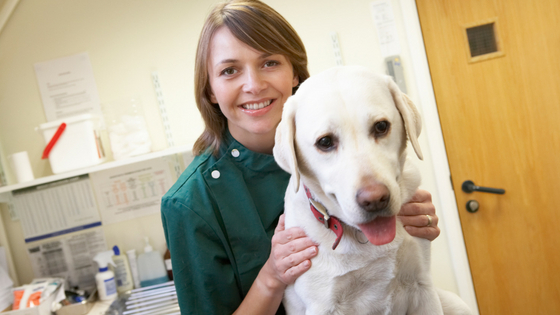 If you, or someone you know needs financial help with vet bills, this post is for you.
When we welcome a dog into our life, I think most of us do a quick calculation to determine if we can afford it. I don't think many of us set out a monthly or yearly budget for their care. Perhaps I'm wrong.  
This I did not foresee
The thing is, it's impossible to predict what circumstances will happen around us, and certainly not what illnesses or accidents will befall our dogs.
If you had told me that within just a few hours my 4 year old Maltese X would become paralysed, and his treatment would cost £5,000 (roughly $6400USD, Canadian $8400), I couldn't have imagined it.
There was no paying in instalments. It was the price of saving Jack's life, take it or leave it. The neurologist couldn't have been a nicer man, but that was hospital policy.  
As many of you know I only foster and adopt old dogs, but one day we found a new organisation to foster for and ended up with quite a young one. My husband wanted a best mate who would stick around, fell in love with Jack and we became foster failures yet again.
I never took out pet insurance for my old dogs because it would have been too expensive, but when we got Jack I mentioned it might be a good idea. My husband thinks most, okay all, insurance is a scam. Had I pressed the point he would have agreed, but I figured we could wait, save some money and re-visit the issue later.  
That plan backfired didn't it!!
Thankfully we had the money to cover his treatment, but I know that isn't always the case.
Circumstances beyond our control
When you first welcomed your dog into your life you knew you had the means to cover their care, but things happen and situations change.
Maybe the pet insurance you have isn't covering as much as you thought, or were led to believe

A two-income household suddenly becomes one

You are dealing with health issues that have forced you to take time off work, or your own treatments are costing quite a bit
…and the list goes on.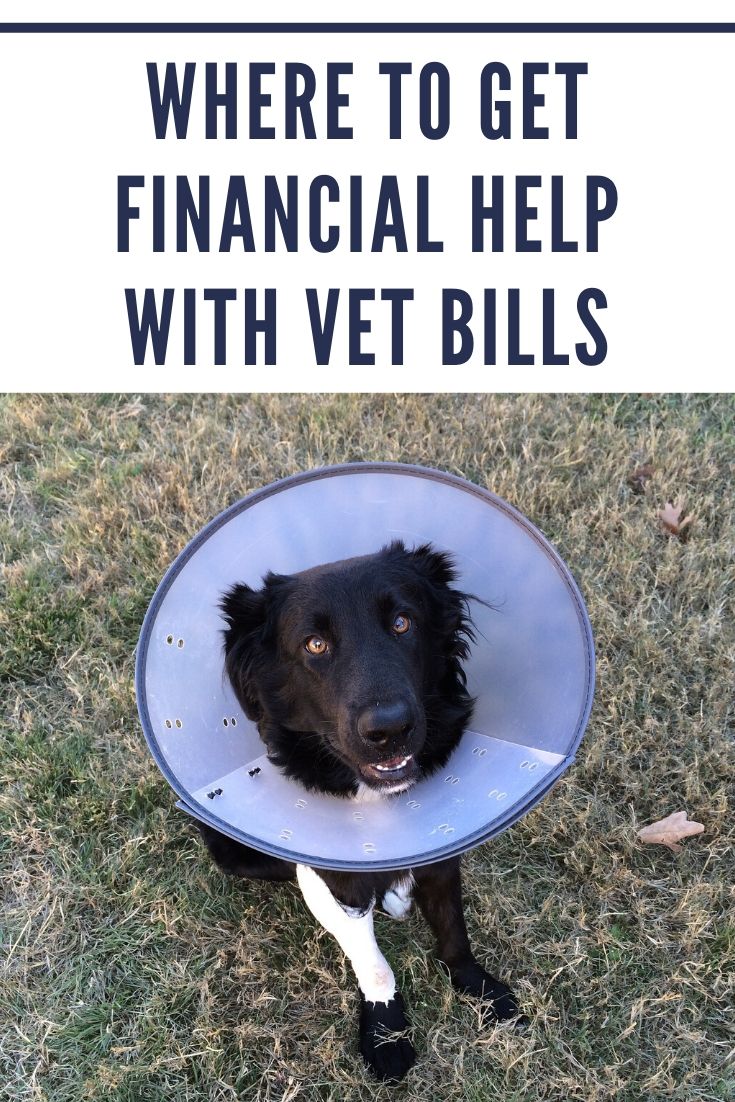 How to avoid the need for assistance
I realise that ship may have sailed and you're here looking for organizations that help pay vet bills. These articles will still help you, and please share them with other pet parents you know. Many of these tips will help no matter what type of pet you have.  
22 Tips For Saving Money on Vet Bills
26 Money Saving Hacks for Senior Dog Owners
The list!
I have researched and compiled as comprehensive a list as I could, of places that offer financial help with vet bills. I checked each link and each website, and the information below is up to date and accurate as of today Oct 24/19.
With the number of people look for financial help with vet bills, don't expect to find help to cover all your bills, or fund ongoing treatment.

There are criteria you have to meet, and it will differ from place to place.  

If possible, make contact in advance. Bills you've already incurred may not be covered.

If you haven't already tried, the easiest thing to do is negotiate with your vet for a payment plan.
I divided this list by country, and everything is in alphabetical order.
When I find more resources they will be added.
Australia
Pet Medical Crisis was established in 2010 "supporting pensioners / disadvantaged owners to meet the high cost of veterinary care. Since then we have distributed over $470,000 to 520+ pets and continue to provide a much-needed service to our community."
Sunset Home Veterinary Care Benevolence Fund

  
"The Sunset Benevolence Fund is designed to help families who find themselves in difficult financial circumstances, with pets in need of access to our care."
Canada
"AHAS Home Veterinary Services provides no-cost ambulatory care (house call) services in Edmonton to vulnerable people who are unable to access regular veterinary care."
"The BC SPCA Animal Hospital offers an assistance program for kitten cat with cast on looking uplow income people. If you qualify for financial aid, it will cover up to 33% of the cost of services provided at the clinic (not including exams, lab work, medication, vaccines or diets). Please note, however, that the BC SPCA does NOT provide financial aid to have procedures done at other vet clinics."
"Petcard offers a simple and affordable way to finance the treatment or product your pet needs and it allows you to get it without delay. The ideal alternative to writing a cheque. Petcard's veterinary financing programs ensure that you don't delay the treatment your pet needs due to cost concerns by offering you a variety of financing terms with convenient monthly payments.
We will pay your veterinary or service provider in full now and you can repay us in affordable monthly payments."
"The Farley Foundation helps low-income pet owners in Ontario by subsidizing the cost of non-elective veterinary care for their sick or injured pets."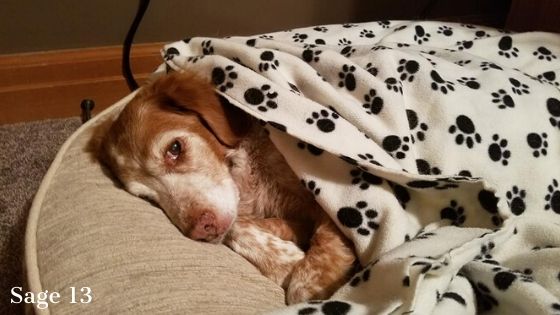 UK
Look into applying for a 0% purchase credit card. You could spread the cost of your payments out as long as allowed, without paying any interest. You must pay the minimum monthly repayment, and please read the fine print and speak to a representative to ensure it is what it says it is.
This is a quote from the Care Free Credit website, explaining a bit about what they offer – "We provide 0%APR and low interest loans, with terms from 6 months upwards, to cover the cost of your vet bill with any CarefreeCredit registered vet. We pay the vet directly and you pay the lender via Direct Debit over an agreed term at the agreed interest rate. If your vet isn't registered with us and your pet hasn't had treatment yet, we can advise you of any nearby CarefreeCredit registered vets. If your pet has already had treatment with a vet not registered with us, we can offer you a range of personal loans."
PDSA offers free and low cost veterinary care to pet owners in need across the UK. There are requirements you would need to meet in order to quality.  
This project provides free vet care for those who are homeless or in housing crisis. NOTE: Although this project is advertised, I contacted Dogs Trust and was told that, because they are primarily a rehoming charity, their ability to help with vet costs is very limited. They recommended RSPCA or Blue Cross.
The RSPCA may offer low cost vet care if you quality, find your closest centre and call to see if they offer financial assistance.  
Blue Cross hospitals and clinics provide free veterinary care for pet parents who live in their catchment area and meet their criteria.  
The USPCA offers a State Benefits Scheme that offers pet parents on certain benefits a discount. 
U.S.A. (national)
"Bialy's Wellness Foundation helps families and rescue organizations care for pets with mobility impairments, particularly those with paralysis, amputation, neurological or birth defects, and other diagnosed ailments."
"Brown Dog does not "just pay bills," we work with the Clinic and the Family to find the best, most affordable path to saving the pet.Proceeding to apply indicates that you understand and accept that we do not gift "some amount, any amount that we can." We bridge the gap. If we cannot bridge the gap, we are not going to donate."
Watch this video for more information. 
"CorgiAid is a nonprofit organization founded to provide financial assistance to corgis and corgi mixes. We help out those who rescue dogs from shelters or other non-permanent homes, then foster them until a new home is found."
"Dedicated to eliminating Economic Euthanasia by providing grants to pet parents who otherwise would be unable to provide critical Veterinary Care for their four-legged family members."
"A 501©3 Nonprofit Organization Helping Families Struggling Financially Pay for Veterinary Care for Companion Animals."
"For The Love Of Alex Inc. provides emergency funding for life-saving veterinary care of low-income families."
"We help save pets' lives by providing grants to assist with the cost of life-saving or life-enhancing emergency or specialty care for pets whose families cannot afford the full cost of treatment."
"Friends & Vets Helping Pets was founded to assist families with financial limitations to pay for extraordinary veterinary expenses necessary to save a pet's life.  We hope to solve the problem of families being forced, unnecessarily, to euthanize a family pet solely because of cost restraints."
"The Handicapped Pets foundation is a 501(c)3 non-profit corporation dedicated to the health and well-being of elderly, disabled, and injured pets.
We donate new or reconditioned wheelchairs to pets-in-need."
Their Pet Assistance Fund offers financial assistance "as resources allow, to assist with major or emergency veterinary care and behavioral or specialty training."
"Labrador Life Line is committed to offering financial assistance to owners and rescuers of Labrador Retrievers in need. We can assist eligible Labs with urgent and short term medical treatment." 
"Magic Bullet Fund (MBF) provides financial assistance for canine cancer treatment only when the family is unable to pay for treatment. We help only when the dog would not be able to have (or complete) cancer treatment without our assistance. Most families contribute some portion of the treatment fees and MBF contributes the amount that the family cannot pay."
"Paws 4 A Cure is an all-volunteer 501(c)(3) nonprofit organization that provides financial assistance throughout the United States to those who cannot afford veterinary care for their beloved furry family members."
"Preserving the human-animal bond by providing financial assistance, resources and support to low-income individuals and survivors of domestic violence and their pets, so families can escape together and stay together."
"At Rose's Fund we are sensitive to the fact that it takes more than love to save a life, and all animals deserve a chance. We will financially assist, to the best of our ability, pet owners and Good Samaritans who have an animal with a good prognosis for a healthy life, but are at a financial loss.
Our goal is to help make that difficult decision come from your heart, not from your pocket. No one should ever have to choose between medical care and euthanizing their pet."
"Thank you for your consideration in donating to Shakespeare Animal Fund, a 501 (c) (3) non-profit whose sole purpose is to save lives by paying emergency veterinary bills for elderly, disbaled, returning veterans and others whose dogs and cats are suffering and dying and they haven't the funds to help."
"The Mosby Foundation is organized exclusively for charitable purposes, to assist in the care of critically sick, injured, abused and neglected dogs through financial support and public education."
They fund and support a variety of initiatives including individuals experiencing financial hardship.
"The Pet Fund is a registered 501(c) 3 nonprofit organization that provides financial assistance to owners of domestic animals in the United States who need veterinary care."
They only fund fund chemotherapy and radiation treatments.
"The mission of the Tipper and Squirt Care for Cushing's Fund, Inc. is to financially aid families who are struggling to pay their dogs' medical costs associated with the diagnosis and treatment of this complex disease."
"Violet's Friends in Need offers financial assistance for urgent or critical veterinary care, surgeries, therapies or mobility solutions that are too costly for pet parents."
"The Waggle Foundation partners with you and the greater pet-loving community to put an end to economic-driven pet euthanasia*—and the human heartache that always accompanies this tragic situation. We seek to ensure that our pets' lives will not be cut short because a pet guardian doesn't have the necessary funds to cover the cost of medical treatment, which would result in a longer and healthier shared life with a pet's two-legged family."
U.S.A (by state)
Not place specific
Start a GoFundMe campaign
You can fundraise for anything, including your senior dog's vet bills. Here is a link to the various animal fundraisers you'll find on GoFundMe  and this link will help get you started.
I created a campaign for a feral cat project I'm raising money for, and it didn't take long to get started.
Speak to your vet
I'm assuming you've already spoken to your vet about a payment plan, but if you haven't I recommend giving it a try. If he said/says no, he or a member of staff may know of charities or organizations that could help.
**I would like to invite you to join Senior Dog Care Club, my Facebook group for senior dog parents. It is a wonderful community where you will find lots of helpful tips and advice, a place to ask questions and share experiences. I look forward to welcoming you.**