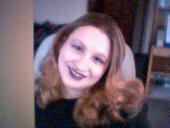 Hello everyone, and welcome to this guest post written by Erin Amanda. Erin is a Certified Veterinary Technician with experience in veterinary toxicology, living in Illinois with her partner, her son, and her zoo of critters.  She has written and published peer-reviewed continuing education articles on toxicology through the NAVTA journal and the VSPN network.
Arthritis and joint pain are both common ailments for an aging or elderly pet. Even with so many treatment options available, one recommendation is universally popular: glucosamine for dogs. Chances are high that if you're the owner of an older dog, you're also the owner of some sort of joint supplement.
There are so many products available on the market, it seems like a simple task to just pick one up at the grocery store, or even share your own joint supplement with pooch! But is this the best thing for your dog?
When we think of an overdose, we get a mental picture of our pets standing over a wartorn kitchen, the dessicated remains of a pill bottle between their feet and an appropriately guilty look on their face. Once we've determined what to do and gotten treatment, we can look back and laugh with relief and a little bit of dog shaming.
What we don't take into consideration is that our human supplements contain ingredients in different doses, and other active ingredients that are safe for humans, but are toxic to dogs. Just to name a few (this is not a comprehensive list by any means):
Xylitol (an artificial sweetener)

Too much vitamin D3

Too much iron

Too much selenium

Caffeine

5-HTP

Ma Huang

Guarana
Add in the fact that human vitamins and supplement qualities are highly variable, nor are they regulated by the FDA – the result is a dangerous combination. Always consult your vet before choosing any supplement for your pet, and stick with the recommended brands.
Seeing as glucosamine for dogs tends to come in delectable, chewy treats and tablets, they are of the utmost appeal to any dog. Your dog's sense of smell is so strong, he can smell the treats that are covered in plastic and stowed away in a cabinet or drawer. If they manage to get their paws on a bag of their own supplements, the temptation to eat the whole thing may be irresistable. In smaller ingestions, this might not be as big of a deal. But when pooch eats an entire month's supply, this could have a significant impact on your pet's health.
More recent studies of glucosamine overdose has shown that while smaller ingestions only cause mild vomiting and diarrhea, large ingestions of glucosamine combined with chondroitin may potentially cause damage to the liver, and should be taken seriously.
So, what do you do if your dogs gets into a bag of glucosamine? Should you induce vomiting? Do you need to rush to the ER? That's all going to depend on your dog.
Treatments for an overdose of glucosamine is going to vary based on the health of your dog, their age, their breed, and the dose your dog consumed. Your vet may be comfortable having you monitor for mild vomiting at home. In more severe cases, they may wish you to come into the clinic ASAP to try and get the treats back. Call your vet or one of the poison control centers before you act, and be prepared to head to a local emergency clinic if needed.
Most importantly, the key to keeping your dog safe is through preventing exposure. Keep those chews completely out of his reach. The top of the fridge, upper cabinets with doors, or other areas far beyond her reach are ideal. Remember, a closed door does not deter a determined dog.