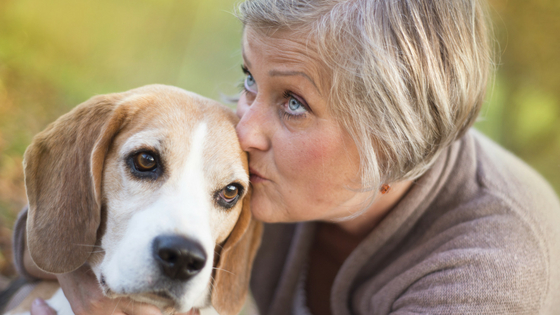 One of the indisputable facts of life that everyone has to come to terms with is that time waits for no one. Yes, time does not wait for you or me or Fluffy. The same thing can be said when it comes to dealing with terminal illness and death. This is always a very sensitive subject as it is very close to the heart. However, as a grieving pet parent, I have come to understand and learn that sharing my own experiences and lessons with grief and loss has helped give comfort and validation to many. I was honored when Hindy reached out to me and asked if I wanted to share my own experience and tips to deal with grief.
Yep. I'm a grieving pet parent too. After suffering with thyroid cancer, my furry best friend Dusty earned her angel wings at the age of 13 ½ years old. It was the hardest experience to live through but I made it. How do I manage? I take it one day at a time. One of the most common questions I encounter since she passed is "My pet is growing older. How do I cope with pet loss and the inevitable?" Can you relate? Do you ask yourself the same question? Well, today I'll share what I have learned and give you tips that have helped me greatly in the process.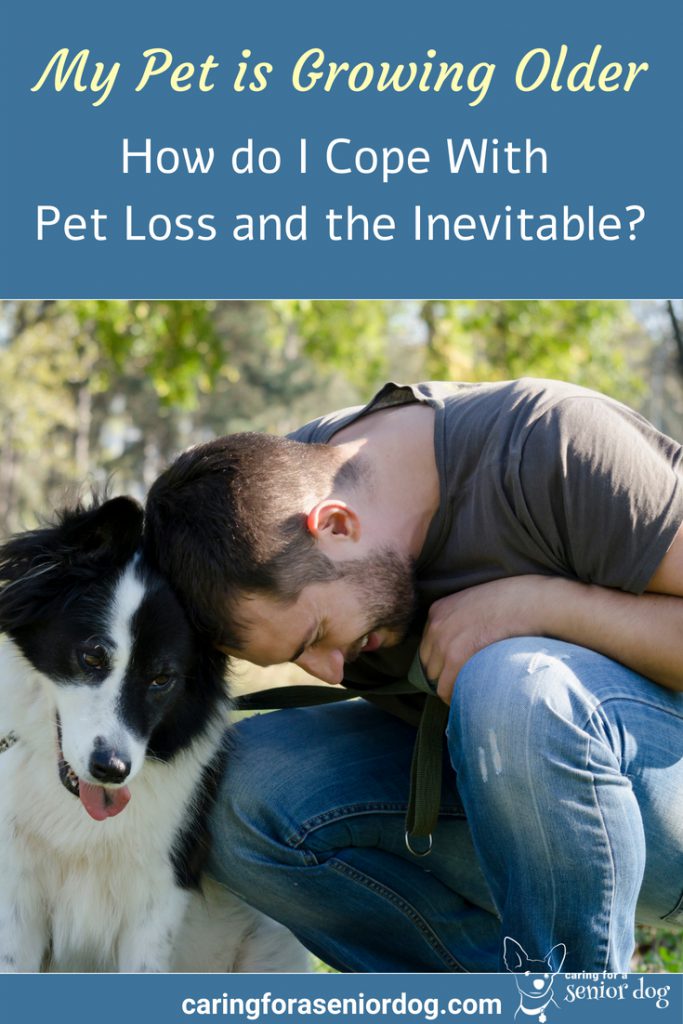 I know death is inevitable. What do I do?
Whether your pet has a terminal illness or just aging gracefully, that time will come when they will get their angel wings. However, just because we understand the science that we as humans will outlive our pets, does not make it any easier to deal with. So, what do you do when you know the inevitable is going to happen? Here are my tips!
Document everything!
Record and snap pictures of all the good days. Take video AND photos of your pets while they are alive and here with you. So, when that day finally comes, these images will serve as ever lasting memories of good days with your pets. Seeing memories of them looking well and vibrant will make all the difference when it comes to reflecting back on your time together.
Spend quality time together.
Knowing you have limited time left means spend every available moment with your furry family member while you can. As I mentioned, time waits for no man, so cherish the minutes while they are here. For example, sitting on the couch watching TV together or sitting in the park on a bench taking in the fresh air, is all you need. It is not what you do together, but rather bonding and just being in each other's presence that is important. Enjoy each other's company. You won't regret it.
Check off that bucket list!
With that quality time, if your pet is able to get around comfortably, there is no better time than the present to accomplish those bucket list items. Has your pet never been to the beach? Get in the car and take a road trip. Never been to a pet friendly hotel? Pack your bags. Did you consider a family photo shoot with your dog using a pet photographer? Book that appointment. Or how about a spa day? Let's go.
Pamper your pooch with a once in a lifetime memory to make them feel good. Don't forget your camera or video to capture these moments too!
Consider making final arrangements in advance.
This is awkward and difficult because who really wants to think about this? I can tell you from experience that pre- paying for final expenses in advance did help me a little bit because when you are saying goodbye to your best friend in their last moments, the last thing on your mind is paying an invoice and selecting cremation and urns. So, I encourage any pet parent to consider making final arrangements with your vet or pet crematorium in advance.
Speaking of which, with respects to final arrangements, you do not necessarily have to take your dog to the vet. Depending on your circumstances, you can arrange for in home euthanasia. Some pet parents find this alternative to be much less stressful for all involved. Your furry family member can rest in peace in the comfort of their own home surrounded by loved ones.
This is just another option to consider that you may not have otherwise thought about.
How will I know when to say goodbye?
When the time comes you'll know. I can't even explain it, but it's instinctual. Your pet will give you signs and clues that the quality of life they are living just isn't what you want for them. 
Honestly, think of the bigger picture. Think of their ability to function day in and day out. Ask yourself, are they able to use the bathroom regularly? Are they drinking and eating? How is their energy level? How is their mood? Think about all the collective factors of quality of life, not just the number of extra days you can get with them. What would you want if you were in their shoes?
And even if you don't know what to do, you can consult with your veterinarian to help you get clarity to help make that final decision, all factors considered. Essentially, do what is best for the pet. Make them as comfortable as possible. Choose quality of life over quantity of life.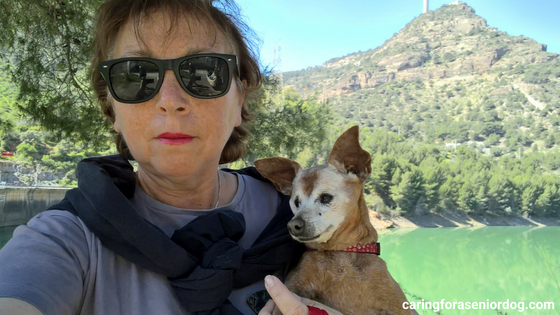 When your pet finally gets their wings…
When your pet does finally pass on, you have to adjust to a whole new way of living. You are forced to cope and deal with the realities of life after your furry family member is no longer here.
What have I learned? I can tell you that dealing with grief has many unexpected challenges.
Facing the harsh realities of the real world
Understand that although you were anticipating this to happen, it's still a shock.
You'll come to realize that although you knew a lot about grief, there are some things that will surprise you. Here are 12 Things I'd wish I'd known about grief.
Understand there are 5 levels of grief; denial, anger, bargaining, depression and acceptance. You will experience a roller coaster of emotions.
One minute you'll be cool, calm and collected and the next a blubbering mess. And that's okay. It's all part of the process of grieving.
You'll feel guilt! This one is huge. As a pet parent you continually ask yourself questions like,
"Did I do everything I possibly could have to help my pet?"

"What if I tried another treatment?"

"How could this happen?"

"Maybe if I did things differently…"
What you'll realize is that all the "what ifs" will not bring back your pet. Also, remember that in life we do the best we can with the current knowledge we have at the time, so don't continue to beat yourself up over your decision. Learn to accept and forgive yourself. 
Your furry family member knows and felt how much you loved them while they were here with you. There is no debating about the love between you both. So, know and understand, our pets are not holding a grudge against us for they are at peace, so you should not beat yourself up either.
Your pets are gone in the physical, but their energy, spirit and love remains with you.
What do I mean? You may disagree, however in my personal experience, I've had odd happenings occur after the death of my pet. Some things science cannot explain.
For instance, I'd find myself going to work and feeling cool breezes on my neck for no apparent reason in a heated room. At home, I'd be on my laptop and in the corner of my eye see a fluffy tail around the corner. Or while lying in bed fast asleep, I'd feel the bed mattress sink as if there were paws sinking in mattress springs. These are all happenings I experienced after the death of my pet.
Perhaps you've experienced something similar? Just know that you may or may not experience things that science cannot quite explain. I'd like to think that's our pet's way of getting our attention and letting us know they are with us in spirit. Love never really dies.
Not everyone will be kind and empathetic.
The bond between a pet and a parent is more than just a human animal bond. Our pets are family to us. And like family, the bond runs deep. They share our most precious moments and memories, secrets and more, so when they pass on its devastating.
Understand, that while you grieve not everyone will be empathetic and sympathize with you. Also, what you may come to realize is that the most insensitive comments and reactions, may come from the people closest to you!
I'd love to tell you everyone will be respectful and empathetic to you, but quite frankly people will say the darndest things. If it sounds unbelievable, then you must read 5 Things NOT to say to a grieving pet parent! You would be shocked at some of things people may say. Often times the comments can be insensitive and heartless, such as "It's just a dog. You get another right?" Or "He wasn't going to live forever." Sounds unfathomable right? I wish I could tell you no one would ever say such things, but it does happen, so brace yourself for the unexpected.
Your daily routine will never be the same.
The passing of your pet means so much more than just somebody out of the house, it also means a life altering change to your daily routine, family dynamic and lifestyle. Realize that you now need to create a new normal for yourself and your family (including other pet siblings).
Understand that you are not the only ones grieving in the household. Our pets grieve too. And just like humans, pets show us their grief in different ways. Death of a pet impacts the whole family, including our other pets, so take that into consideration.
Banding together and being a support system for each other is essential to help start the healing process.
Grief can impact you mentally and physically.
Grief and depression often times go hand in hand, however did you also know that a broken heart can result from such emotional pain? Have you heard of broken heart syndrome? It is a physical condition backed by science, that explains human heartbreak as a result of such loss, like death of a pet, can give us symptoms identical to severe anxiety and a heart attack.
The emotional pain we feel not only impacts our mind and emotions but also transfers to the body in the physical. With this in mind, it's so important to take care of yourself.
Now, this leads me to a few tips I've used to take actionable steps to cope with the grief.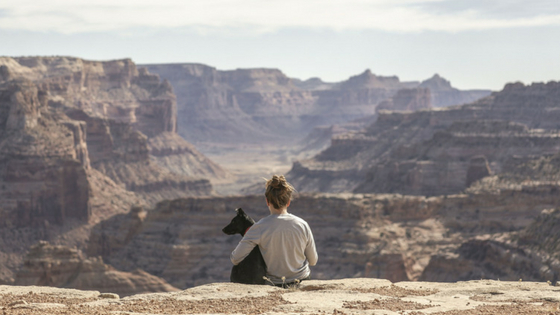 Tips to cope with grief and find healing
Explore all your resources
When you are experiencing pet loss, make no limit to the amount of resources to use. Try everything including watching videos on You Tube, visiting pet loss blogs, searching for online grief support counseling, therapists, talk to friends and family and even journal or pray. Use all your resources to get you through. Here are just a few:
Professional Bereavement Counseling and support
Rainbow Bridge Pet loss & grief support community
https://www.rainbowsbridge.com/
Brent Atwater – Pet medium and communicator
https://www.youtube.com/user/BrentAtwater
PLEASE Remember the good times.
See this is where that documentation I mentioned before comes in handy. Re-watch video clips and photos to help remember the good times spent with your pet. One of the most difficult things about coping with grief is replaying the last moments when your pet fell ill and was dying. Change the narrative in your head.
Make the choice to not relive those heart wrenching moments but relive the happy times. Revisit the old photos in your keepsake box. Watch old video clips of your pet running around the yard without a care in the world.
Having these positive memories to reflect on makes a world of difference for your mood and your mind. Instead of crying sad tears, you'll be crying happy tears because you'll be reminded of the good quality of life you gave your pet while they were here with you.
Find a way to memorialize and honor your pet.
Find a way to keep the memory of your pet alive. Are you looking for an idea? I'll share a few ways you can honor the memory of your pet right now.  
Are you a fan of jewelry? You can get a custom-made jewelry piece made in your pet's image such as a pendant necklace or a keychain.

Are you into gardening or have a large yard? Consider planting a tree in your pet's memory.

Do you have kids that lost a best furry family member? Get a custom-made plushy toy made in your pet's image.

Do you have tons of photos of your pet? Create a keepsake photo album or keepsake box of photos and trinkets to have on hand.

Not the DIY type? How about send a monetary donation to a local pet charity in memory of your pet?
These are just a few options you may want to consider.
Take time to grieve and find a support system.
Take adequate time to grieve and cry. Don't try to be a super hero and hold all your emotions inside. It's healthy and normal to cry, get angry and express your emotions when grieving. Truth be told, there is no time limit on grief.
We as bereaved pet parents just learn to live with grief as the days pass. Will it get easier over time? Yes. Will the pain disappear?… Let me ask you this, "Will the love you had for your pet disappear?" No.
Having a support system is so important. Don't hesitate to speak about your emotions and pain to other family members and other pet parents. Chances are they  have also been in the same situation and can relate to your experience.
Also, explore online communities for support. A great resource for support is this blog, Facebook pet loss support groups or communities like Rainbowbridge.com focused on helping bereaved pet parents find healing. 
Figure out what to do with their belongings and toys.
Whether you want to keep or donate your pet's belongings is up to you. There are plenty of local shelters always looking for supplies like old towels, toys and blankets, water dishes for homeless pets in need.
Honestly, putting the items away or donating items is helping you to move in a forward direction with the healing process, not erasing their memory.
Remember to take care of you.
Seek out professional help if you have trouble functioning with your day to day routine, feel suicidal or otherwise depressed and overwhelmed to the point that you cannot effectively go about your day.
Be honest with your family or closest friends about your grief. A solid support system is meant to help you work through your grief and give you the tools to do so as well.
Secondly, the physical toll grief has on the body is real. Before I mentioned broken heart syndrome which in some cases can feel like a heart attack. So, it's important we pay attention to our bodies and consult with our physician if changes occur.
Find positive means of coping.
Exercise
Get out the house and exercise. Fresh air will do you good to help clear your lungs and your head. Walking, even just a casual stroll for 15 minutes, will get your blood moving and endorphins pumping.
Eat healthy
Eat clean and get plenty of water for proper hydration. It's amazing what healthy fresh foods like greens, fruits and vegetables can do to help stabilize your mood over high sugary foods and junk which gives you a high and then crash after an hour. The better your diet, the more stable your mood will be. This will only help you to be on the track to healing faster.
Try new hobbies
Tap into your creative side. This could mean journaling in a notebook or using adult coloring books or taking a pottery or paint class on your own. Take this time to try new things. Take a day trip to a new place you've never been before or buy tickets to a concert to see your favorite artist. Have lunch at a restaurant you've been meaning to try and bring a friend.
The point is to consciously take your mind to a positive space and get out of the house and keep moving in a productive capacity.
Live life to the fullest and serve others.
What do I mean by this? Live life as your pet would want you to in order to honor them.
Infuse your life with positivity and joy. Turn your pain into purpose and consider volunteering or fostering too. Do something productive and positive with your time. Get involved in activities that bring you joy but also help others. When you give, you receive a sense of purpose and fulfillment. This is a great way to help cope and find healing in the process.
Remember to have gratitude, even in difficult times like these because although we have pain, experiences such as these only make us so much stronger. Essentially, what you will come to learn is to have gratitude for the love shared, humility in knowing life is short and joy in knowing although your time together was short, you wouldn't change it for the world. Never take life for granted.
Last but not least, take it one day at a time.
Many ask, "How long before I start to feel normal again?" Honestly, I cannot answer that for you. Only time will tell. Grief has no time limit and everyone is different. Don't compare your pain to others and also don't feel the need to rush your healing process.
Everyone deals with grief in their own way, loves in their own way and heals on their own time. I hope sharing these tips and life lessons really resonates with you and helps provide comfort to you when you need it most.
Talking about grief and pet loss is never easy but a topic that impacts all of us at one point or another. Know you are not alone in your pain, I have lived this experience and continue to daily.
With time and these helpful tools, you will learn that you are so much stronger than you realize and that healing doesn't mean forgetting your furry family member, it means honoring them by making the choice to put one foot in front of the other and move in a forward direction.
Our furry friends lived on this Earth to fill our lives with joy, laughter and love and I'm sure, even on the other side, they would still want that for our lives now and forever.
Get your FREE report – Tell Tail Signs Your Dog May Have Dementia
 *****************************************************************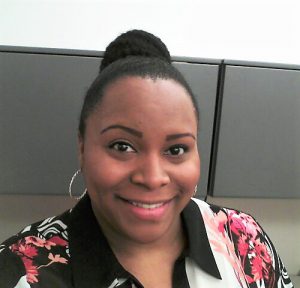 Kamira Gayle is the creator and author of Impurrfectlife.com a blog dedicated to helping bereaved pet parents find comfort, joy and healing after pet loss through inspiration and art!