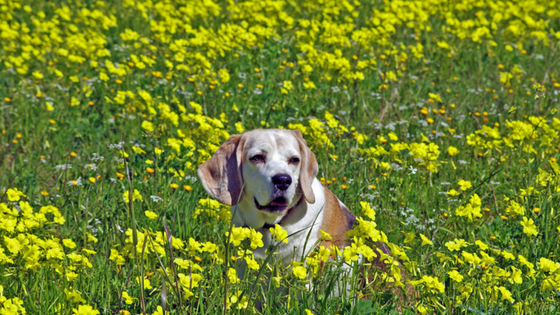 Our most important goal in caring for a dog with arthritis, is making sure they are as comfortable and pain free as possible. The good news is there are some quick, easy and helpful lifestyle changes you can make, starting right now.
UPDATED JULY 30/18
Food and water bowls
Elevating the bowls means less stretching so less chance of pain when drinking or eating. There are lots of great adjustable height bowls on the market, in a variety of price ranges. Alternatively you could do what I do and that is to turn a casserole dish upside down, and put the water bowl on top. That is a perfect height for my small dogs, but you'll need more height if you have a bigger dog. You can do the same with the food bowl, although I always held it for Red  because she had a bit of dementia and sometimes had trouble finding her food.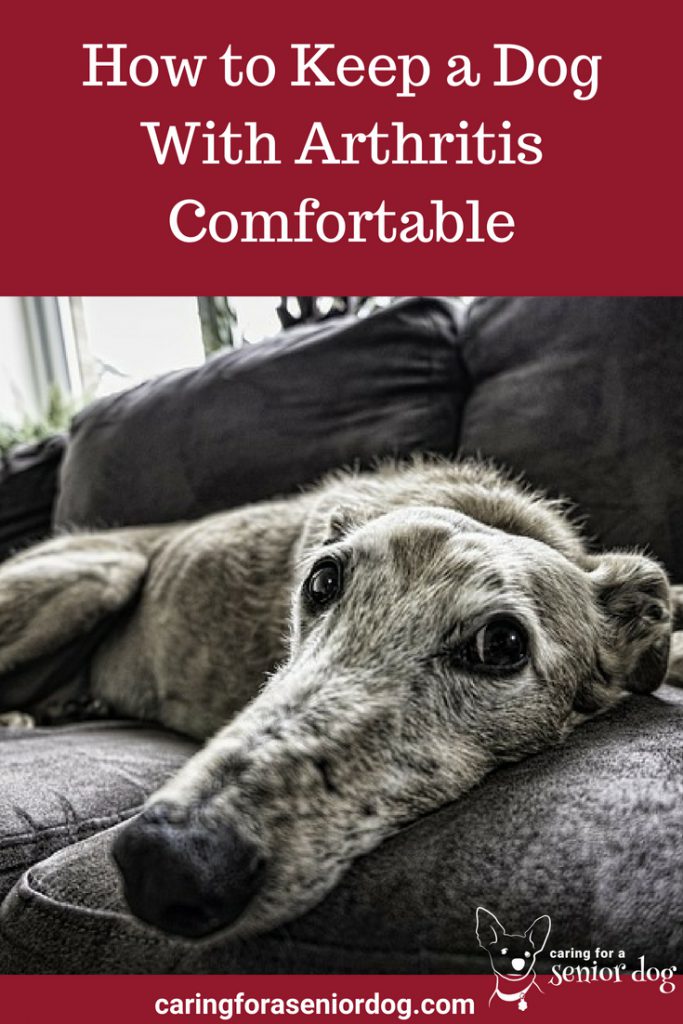 Beds
If your dog seems perfectly happy with the bed he has now, fantastic. However, if it looks like he's having trouble settling, it may be time to consider something different. What he will be comfortable with may take some figuring out, so be prepared for a case of trial and error.    
Orthopaedic beds are a great option, and some have magnets which can be a big help to many dogs

Beds with elevated sides but lower in the front so it's easier to get into 

Heating pads, e

lectric mats, s

elf heating mats or m

icrowavable packs can all be added to his current bed

Adding a mat in the bottom of your dog's bed or underneath will help, if the current bed has lost its' sponginess, or is too thin

Baby mattresses and foam mattress toppers have been recommended by many senior dog parents
Over the years Red had a variety of styles, and she was been happy with all of them. All that changed about three years ago when, quite by accident, we discovered how much she loved to sleep on a comforter. Long story short I was away and my husband was in charge of caring for Red. One night she would not settle, no matter what he tried. He finally put her on the bed on top of a comforter, and she didn't move until the morning.
I no longer bothered with a dog bed but instead used double comforters. They're cushiony and were easy enough for her to fold into the varying shapes she liked. I put a self warming mat underneath, a blanket on top and she was tucked in and loving' it!!
Assisted Living Devices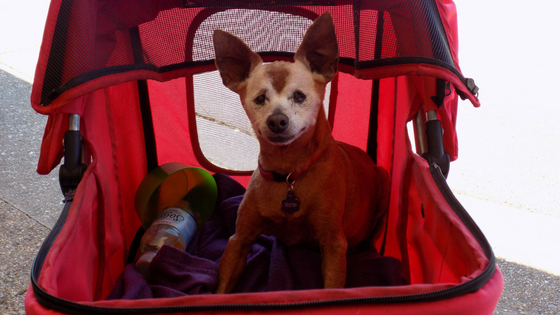 Ramps are handy for pets needing help getting in and out of the car, on and off the bed/couch or having trouble using stairs. Check the length against your car before you buy, as a gradual incline will be easier for your dog to walk up and down than a steep one. 
Carpeted pet stairs mean your dog still has access to your bed, or living room furniture!
A pet stroller is something I can't say enough good things about. I wrote a review about the one I bought for my little dog, and it was worth every penny. It's lightweight, has a basket underneath for stuff, folds easily with a hook to keep it closed, cup holders and compartments on a padded handlebar, and mesh in front and back for airflow. Red was able to join us on a lot more outings, and when she needed a rest she had a comfortable stroller to ride in. I added a blanket if it was cool and off we went. 
Nail care
Nails that are too long make walking uncomfortable. Because the quicks on older dog's nails tend to be quite long, very little of the nail can be trimmed at a time, and that means more frequent visits to the groomer, unless of course you do it yourself.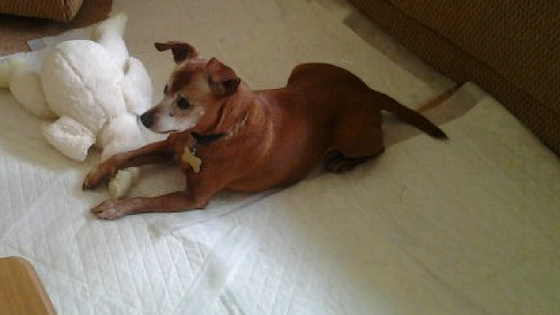 Frequent peeing
At night I would block off quite a large area around my dog's bed, then cover the floor with pee pads. If she had to pee overnight she would do what she had to, then go back to sleep. The bonus is she didn't have to wake me up to take her out! 
Flooring
Slippery floors and arthritic dogs are not a good combination. I am not suggesting you invest in wall to wall carpeting, but there are quick and easy things you can try.
Throw rugs or carpet squares with a nonslip padding or rubber grip underneath
Interlocking foam mats 
Yoga mats
Non skid booties or traction pads
Exercise and play
It may sound counter intuitive to exercise a dog that's having trouble walking, but it can help. Short walks on even surfaces and swimming are two great options, but speak to your vet to help you determine the best type, frequency and duration of exercise and play.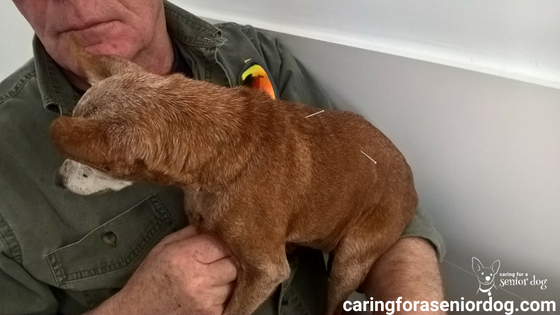 Pain relief
It goes without saying we should never let our dogs be in pain. It's not a natural part of the aging process nor is it something we need to accept. There are so many options to try which include –
Pain medications like Tramadol, Metacam, Gabapentin and Adquan to name just a few
Supplements such as New Zealand Green Lipped Mussels, Glucosamine/Chondroitin and Turmeric golden paste
Therapies such as hydrotherapy, laser therapy, massage and acupuncture
There you have it!
I hope you have found my tips helpful, and you can see how easy it is to help keep a dog with arthritis comfortable, and improve his quality of life. 
What lifestyle changes have you made that have improved your dog's quality of life? I'd love to hear from you so leave your comments below. 
**There are affiliate links in this post, which means if you purchase anything I make a few pennies…literally. That money helps me help homeless animals through donations and fostering, as well as keeping this blog running. **